---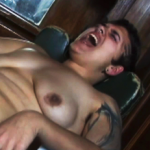 Erin and Jules are a real queer couple. Erin is a trans woman and Jules is gender fluid. They like to make porn together and live on the east coast. This shoot is full of their chemistry, love, care, and sexual connection. It's also full of hot loud moans, hand thrusting, licking, and deliciously juicy noises.
Member's Only: Watch it Now!
Click on the icon in the corner to watch this full screen!
If this video isn't working, you should try logging in first, then come back and press play! Only subscribed members should be able to play this video – if you're not a member, join now and get instant access to this scene, and everything else on the site!
Not a Member? Join Indie Porn Revolution for 9.99 and get instant access to this scene!